New Binax Hearing Aids Perform Better in Noise Than People With Normal Hearing
Siemens have released new hearing aids, Binax which are not only very small, but have several features not seen before in hearing aids:
Narrow Directionality

:    The left and right hearing aids communicate with each other and share information to determine where the speaker is that they should be focusing on. They adapt the directionality of the microphones accordingly, zooming in on the speaker.  Studies have shown that this feature has resulted in better speech understanding in a cocktail party situation  for wearers with a mild-moderate hearing loss compared to normal hearers.

Spatial Speech Focus:

As soon as the car situation is detected, where wearers cannot turn their heads to face the speaker, Spatial SpeechFocus automatically focuses in on the main sound source – be it from the front, back or even sides – while at the same time reducing the noise from other directions.

Binax Guide Spatial Configurator:

Using an app on your smartphone, this feature gives you the ability to control the span and direction of the microphones, so you can choose what you want your hearing aids to focus on.  You can also use the app to change the volume, bass and treble in programs tailored to particular situations such as at a meeting, in a restaurant or watching TV.

Binaural eWindscreen: 

Is another new feature that aims to preserve a high level of sound comfort in the most noisy situations by reducing the wind noise and picking up the speaker from the hearing aid with the best signal, for improved speech understanding in noisy situations.
Other Features of Binax Hearing Aids
And along with all this, the new Binax hearing aids are highly efficient in the way they use battery life.  They are also compatible with the Easy Tek  which allows wireless connection to mobile phones, TV's, computers, GPS and more.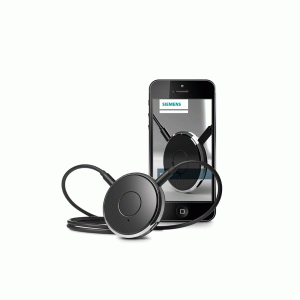 How much do the hearing aids cost?
The Binax hearing aids vary in price according to the features and style you choose with help  from our Audiologist.  Being a premium, high end product, the prices of the Binax at Pittwater Hearing start from $5035 for two hearing aids and a comprehensive rehabilitation program for the life of the hearing aids.  We believe it is important to continue to monitor your progress with the devices and ensure that you get the most out of them, with regular 6-12 monthly reviews after the initial fitting and follow ups.
Come in for a Free Trial
Until the end of May 2015, we are offering a free 5-day trial of the
Binax Hearing aids.  No deposit, no obligation to buy.  Take the hearing aids out for a spin and test them out in the most tricky situations where other hearing aids may have disappointed you in the past, and see what you think!  Make an appointment today.