We are excited to be able to offer Signia's newest and arguably most attractive hearing aid yet, the Styletto.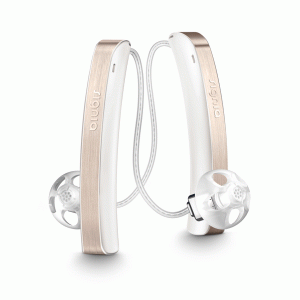 The Styletto is an ultra thin, rechargeable receiver in the canal aid suitable for a wide range of hearing losses. You can charge their aids on the go via a portable mini charging case meaning they can have up to 4 days of use without having to plug the charger back into power.  Take your devices on holidays, take them camping!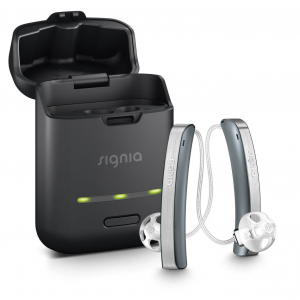 Features
Slim stylish design suitable for most hearing losses
Portable recharging case allowing up to 4 days of use.
Full charge in only 3 hours!
Remote control option via app or miniPocket
Fully automatic aids adaptable to a wide range of listening environments
Available in 3 technology levels with prices starting from $3799 for a pair
Contact us to make an appointment to discuss whether this aid would be suitable for you.