Pittwater Hearing provides all the latest technology and a large range of devices to suit all budgets and lifestyles. They vary in price according to the sophistication of the device and how well it can adapt to the environment you are in, and adapt to reduce background noise.  Here's a little bit about the latest devices to be released:
Styletto Connect: The Next Generation Hearing Solution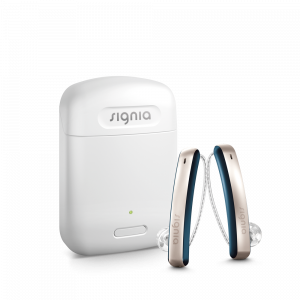 Convenient blue tooth streaming of phone calls and music, with the added benefit of improving your hearing in noisy situations. Looking more like a bluetooth streamer than a hearing aid, this is the hearing solution for the next generation.  Read more here
Phonak Marvel Hearing Aids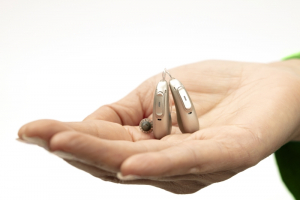 Phonak has just launched their newest platform of hearing aids, Marvel. With Bluetooth direct connection to both Android and iPhone and the ability to talk hands free using the hearing aid microphone to send your voice to the listener, these aids have a range of features that will appeal to those clients looking for flexibility ease of use. They also offer rechargeable models for those who don't like the hassle of managing batteries. Click here for more information.
Signia Insio Nx: In The Ear Aids Now With Bluetooth
Signia recently added to the Nx range,  In the Ear style hearing aids.  These devices offer the benefits of Bluetooth connectivity that were previously only available in their behind the ear aids. In addition they have Beamforming Directional Microphones in the 3Nx, 5Nx and 7Nx, making them the best value mid-range hearing aids on the market.  The Insio Nx range are a great option for those who wear In the Ear style hearing aids but still want to option of direct connection with their mobile phone and superior performance in noise. Click here for more information
Styletto: Sophisticated in Every Way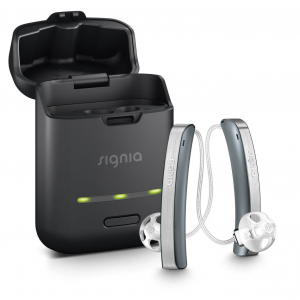 The thinnest and most stylish device on the market. Being part of the Signia Nx range these devices have sophisticated Beamforming Directional Microphones that help to reduce background noise, the ability to control via an app on your phone, and the ability to charge on the go.  No fiddly batteries to change.  Click here for more information.
Contact Us if you would like an obligation free trial of any of these devices.